Estimated Reading Time:
2
minutes
It's estimated that the average American sees up to 5,000 advertisements and brand images in a single day. That's a lot of clutter! Research indicates that only 12 of those images make a true impression on the target audience! A good, clear message can be a great emotional motivator to get people to investigate deeper and ultimately engage with your product or service.  So how do you make your nonprofit's message stand out amongst the crowd?
Luckily for you, there are more free tools available today than ever before to help you create powerful images, marketing campaigns, and brand awareness. You don't need a graphic designer to get started making your own banners, Facebook post images, or logos!
Below are a few of our favorite free tools:
Free Online Image EdIToRS
Hailed by the Webbys as "the easiest to use design program in the world", Canva is a free image editing software that has pre-set image sizes for email banners, Facebook banners and posts, Twitter and Pinterest posts, and a plethora of custom layouts. Canva allows you to upload your own images, use their free images and fonts, and purchase premium templates and fonts. With a free account, you can save your designs right in the Canva dashboard for later.
Here are some images I created in Canva in about 3 minutes!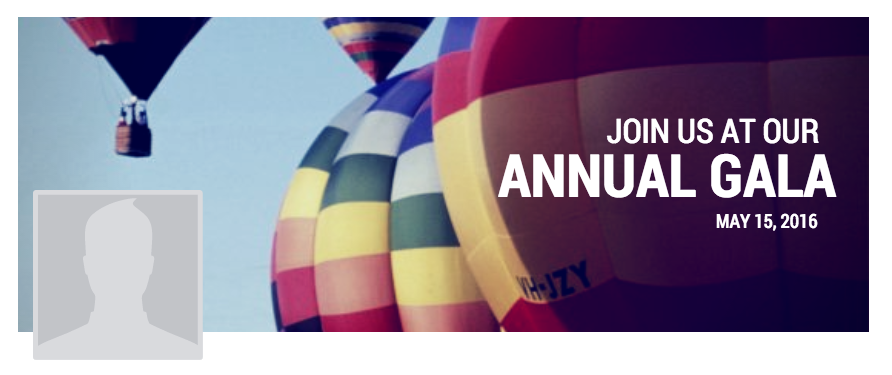 A more robust app by Autodesk that takes cues from Photoshop and allows more advanced users to create layered images. They have multiple templates, including great collages, filtered images, and more. Pixlr has a great iPad and mobile app, allowing you to create beautiful images on the go!
FREE (And not cheeSy!) stock photos
While it's undoubtedly best to use real photos taken at your events or during your daily programs, sometimes a good stock photo comes in handy to make an impact. Below are sites that provide free stock photos under the Creative Commons Zero (CC0) license. This means you can copy, modify, distribute and perform the photos. The pictures are free for personal and even for commercial use. all without asking for permission or setting a link to the source.
Use these resources to make designing simple images and marketing materials for your newsletters,  Flipcause campaign sites, and social media posts a breeze!