Estimated Reading Time:
2
minutes
The 34th annual CVNL Bay Area Human Race took place on a cool, slightly rainy Saturday morning at the Marin Center Fairgrounds and Lagoon in San Rafael. It was an early event, starting at 7:00am, where many of us volunteers who arrived in advance of the race had the rare chance to see the sun rise. We were guided by the inspiring CVNL Community Engagement Coordinator, Molly Schmidt, who ran the Flipcause team through the process of registering day-of participants as we sipped on coffee provided by Red Whale Coffee.
The Bay Area Human Race is a community-building fundraising event designed to benefit local nonprofits and schools. Since its inception, this annual fundraiser has raised over $7.5 million dollars for almost 2,000 nonprofits.
The event is run by the amazing Center for Volunteer & Nonprofit Leadership (CVNL), a Bay Area organization that has worked to strengthen nonprofits and volunteerism since 1964.
Open to the whole community, the event itself involved a 5k run/walk designed to include people of all ages and abilities. In addition, there were kids races and activities (including a bounce-house!), a dog walk, and a Community Village Fair. At the fair, nonprofits and business set up booths to accept donations and sell goods. All participants were invited to a pancake breakfast at the end of the race.
Despite a little bit of rain, more than 1,100 people participated in the race. With the help of sixty-seven fundraising teams, $180,276 dollars were raised as of the day of the race.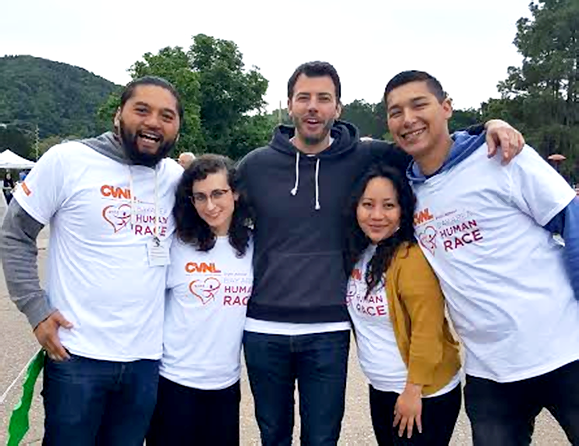 Dozens of worthy causes were funded by this event, including:
….and many more! To see a full list of participating nonprofits, as well as other details about the race, take a look at the CVNL Human Race event page.
Thank you to CVNL for allowing Flipcause to participate in such an energizing, inspirational event!
Featured photo: from the CVNL Facebook page.