Estimated Reading Time:
3
minutes
Did you know that of 1.41 million registered nonprofits in the US, over 66% of have annual revenues of less than $500,000
?
Considering the huge role the private sector plays in providing social benefit programs and support systems, it's astounding to realize how much of this sector is under-funded and under-supported
.
That's why we get
so
excited at the chance to support smaller nonprofits in any way we can, and to partner with others who do, such as the Alliance for Better Nonprofits
. ABN is a training and resource center for the nonprofits of East Tennessee.
They run an active schedule of workshops and provide a platform for networking and support, and have an annual Fundraising Conference that we had the honor and pleasure of sponsoring this year
.
The ABN 2017 Fundraising Conference, held in Knoxville, Tennessee, featured a rich gathering of consultants, leaders, and experts for a day-long deep delve into all the crucial topics – grant writing and reviewing, building relationships for sponsorship, individual donor stewardship, storytelling, and how to make an ask and make your case
.
some of our favorite speakers were
Kim Lauth, a Certified Fund Raising Executive with over 25 years' experience and current president of the Smoky Mountain Planned Giving Council
.
She discussed how to make the case for your organization so you can get the investment and buy-in from the community your organization serves
.
Sara Baker, a nonprofit consultant, grantwriter, and advocate.
She led sessions on grant writing and grant reviewing where she taught us what grant reviewers are looking for and how to communicate the right details to them, and a follow-up breakout session where participants' real grant proposals
were read
and reviewed together
.
Holly Kizer, Brittany Fowler, and Avery Howard from the donor relations and stewardship team at the University of Tennessee, Knoxville
jointly
led a session on the key points of donor relations and stewardship
. They reviewed various strategies for donors at every level of giving and how to develop each type.
This was further underlined by Jack Williams's session on moves management and how to use these time-tested strategies in the modern era
.
Now that the modern era is well into the age of digital technology, we continue to have better and better technology available to help nonprofits execute on these strategies more
effectively
, with less time and financial resources than they've been able to do before
.
Luckily, we had some excellent technology partners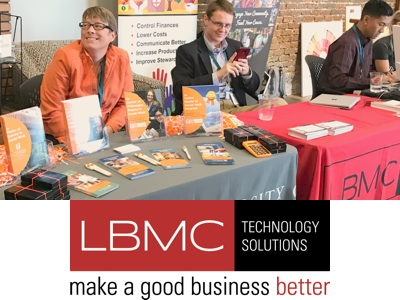 LBMC Technology Solutions offers a comprehensive network of various technology solutions designed specifically for nonprofits, including accounting software, IT security and support, and business collaboration tools and ERPs/CRMs. LBMC will work with your organization to help find the right solution for you.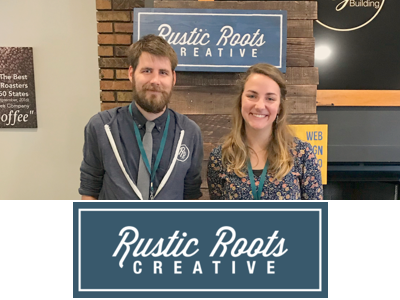 Rustic Roots Creative offers graphic and web design as well as video production services to help you tell your story and communicate your organization's mission in the most impactful way.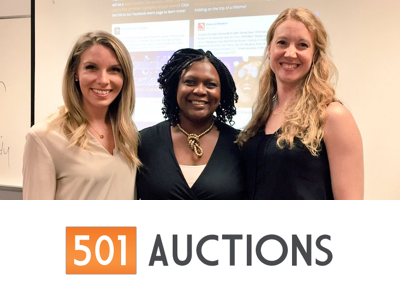 501 Auctions is a mobile auction platform coupled with full event management for your fundraising events. Their platform can be fully branded to your organization and event and is complete with an event landing page, mobile bidding, check-ins & check-outs, equipment rentals, and support.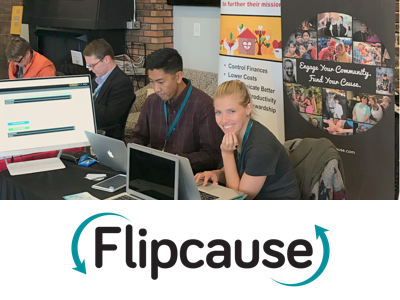 Flipcause offers a full suite of fundraising and community engagement tools and is developing into one-stop-shop for all of your fundraising needs: donations, membership dues, events, sponsorship, peer-to-peer crowdfunding, with CRM coming soon. It's the only fundraising platform that offers a 1.5% effective transaction rate guarantee, sliding scale pricing, and no annual contracts.
We're so thrilled to be a part of the movement to creating better-equipped and sustainable nonprofits so they can server our communities more effectively.  Thank you so much for having us, ABN!